Announcements


Program for Shahadat of Bibi Fatima (AS)


There will be programs to commemorate the Shahadat of Bibi Fatima (AS) starting Thursday, March 13th till Saturday, March 15th.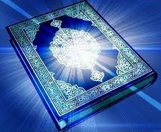 Sister's Tafsir Class


Please join us for the second session of our Tafsir Class on Surah Waqia with Sister Sabika Mithani, which will take place this
Friday, March 7th at 6:30PM at SABA.
The next class after this will be on
Friday, March 28th.
If you were unable to attend last week, it's not too late! You can still attend this week.
Click here for details
Farsi Class at SABA


After School Farsi class is now available at Saba Academy

Time: Every Friday from 2:00 pm -3:00 pm and 3:30 pm-4:30 pm
Level : Grade first to fifth
Book/material : Farsi books taught in Iran
Cost : $60 monthly
Please contact Farnaz at alfarniki@yahoo.com for registration


SCRIP Program


SCRIP-Give Back To SABA While You Shop!
Give Back To SABA While You Shop! at
NO
Additional Cost to you!
SABA can earn money while you're making your regular household purchases. All you have to do is use scrip gift cards instead of cash or credit.
Sign-up at
www.shopwithscrip.com
Enter SABA Code 3BE61DE93791L
Plan your monthly shopping & order your gift cards / ecards.
Pay to SABA or online (prestopay)
Reload as needed!
* For questions & concerns you can email us at scrip@sabaacademy.org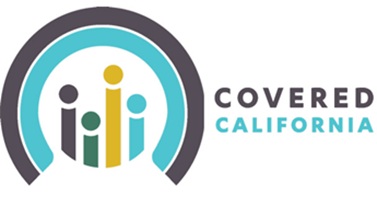 SABA Health Center


Are you an individual or a small business with no affordable health insurance?
Talk to our Enrollment Counselors at SABA Health Center
The Health center is open on Thursdays from 7-10pm to assist you with insuranace applications. Please call our direct line to schedule an appointment or ask questions.
Our number is (408)444-3139




Ladies Weekly Program


Ladies Program is held every Thursday night after Maghrib and Isha Prayers. If you are interested in sponsoring this program please email:sabaladiesprogram@gmail.com


SAT Exam Prep Class


SABA is offering an SAT Exam Prep class to cover basic maths concepts and to develop effective and non-stressful test-taking strategies.The class will take place every Sunday from 2:30 - 4:00PM starting this week. Registration is still open. Interested students are requested to register for the class by emailing saba@saba-igc.org


SABA Youtube Channels


Please subscribe to SABA youtube channels to watch archieved past Muharram and Ramadhan programs.
Subscribe to SABA's English channel by
Clicking here
Subscribe to SABA's Urdu channel by
Clicking here
Subscribe to SABA's Farsi channel by
Clicking here

SABA Matrimonial Services


SABA offers confidential matrimonial services. If you are interested, please fill out the form at SABA Matrimonial webpage.

Thursday March 6 / Jamadi-al Awwal 4

Isal-e-Sawab Majlis for Marhumeen Haj Javad Ghods and Agha Hossein Farnia
7:00 PM
Maghrib and Isha Prayers
7:30 PM
Speech by Moulana Nabi Raza Abidi
Topic: Recognition of Mankind
Ladies Program (After namaz e
Maghrib and Isha): Hadees e Kisa, Aamal of Surah Yaseen and Surah Al-Muzammil
8:30 PM
Dua e Kumayl
9:05 PM
Dinner
Friday March 7 / Jamadi-al Awwal 5

Birthday of Bibi Zainab (AS) by some traditions
12:00 PM
Khutbah by Moulana Nabi Raza Abidi
Sayings of Imam Ali - No 146
12:45 PM
Jumuah and Asr Prayers
1:15 PM
Lunch


Sister's Tafsir Class
6:30 PM
Tafsir of Surah Al-Waqea


Youth Program
7:00 PM
Maghrib and Isha Prayers
7:30 PM
Ziyarat e Ashura
7:50 PM
Hadith
8:00 PM
Discussion:Tawheed
9:00 PM
Dinner
Sunday March 9 / Jamadi-al Awwal 7

Sunday School
10:45 AM
Assembly
11:00 AM
Classes Begin
1:15 PM
Dhuhr and Asr Prayers
1:45 PM
Lunch