Announcements


Nadeem Sarwar at SABA


Guest Nauha reciter Nadeem Sarwar will be at SABA on Saturday December 14 2013 to recite Nauha and Marsiya.



Visiting Speakers


SABA is grateful to have learned visiting scholars for the months of Muharram and Safar. Speakers for this week are as follows:
English: Hajj Hasanain Rajabali
List of Urdu Speakers for 2013-14:
Click here to download
List of English Speakers for 2013-14:
Click here to download
Hussain Day Procession


Hussain Day Procession will take place on
Sunday Dec 22, 2013
at 10:00 AM
in San Francisco.
Click here for details

Yaum-e-Zainab


The annual women's event in honor of Lady Zaynab (AS) will be on
29th of December from 4pm-6:30pm
in a unified event with all languages.
Click here for details
For those interested in participating/recitation or contributing to Nazar please contact yaumezainab@gmail.com.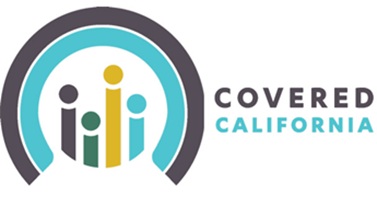 SABA Health Center


Are you an
individual
or a
small business
with
no affordable health insurance?
Talk to our
Enrollment Counselors
at
SABA Health Center
Sign up for
an appointment
with our Enrollment Counselors:
Every Thursday - Saturday
between
6pm-11pm
at
SABA Library
Click Here for additional Information

1435/2014 Calendars Available


The calendars for 1435AH/2014AD are now available for purchase at SABA! Please inquire in the lobby during SABA programs.


Nauha (Poetry) Recitation


Community members of all languages interested in reciting Nauha (Poetry) for upcoming Muharram programs are requested to sign up via email at nauha.recitation.saba@gmail.com with their preferred dates for recitation.



SAT Exam Prep Class


SABA is offering an SAT Exam Prep class to cover basic maths concepts and to develop effective and non-stressful test-taking strategies.The class will take place every Sunday from 2:30 - 4:00PM starting this week. Registration is still open. Interested students are requested to register for the class by emailing saba@saba-igc.org


SABA Youtube Channels


Please subscribe to SABA youtube channels to watch archieved past Muharram and Ramadhan programs.
Subscribe to SABA's English channel by
Clicking here
Subscribe to SABA's Urdu channel by
Clicking here
Subscribe to SABA's Farsi channel by
Clicking here

SABA Matrimonial Services


SABA offers confidential matrimonial services. If you are interested, please fill out the form at SABA Matrimonial webpage.